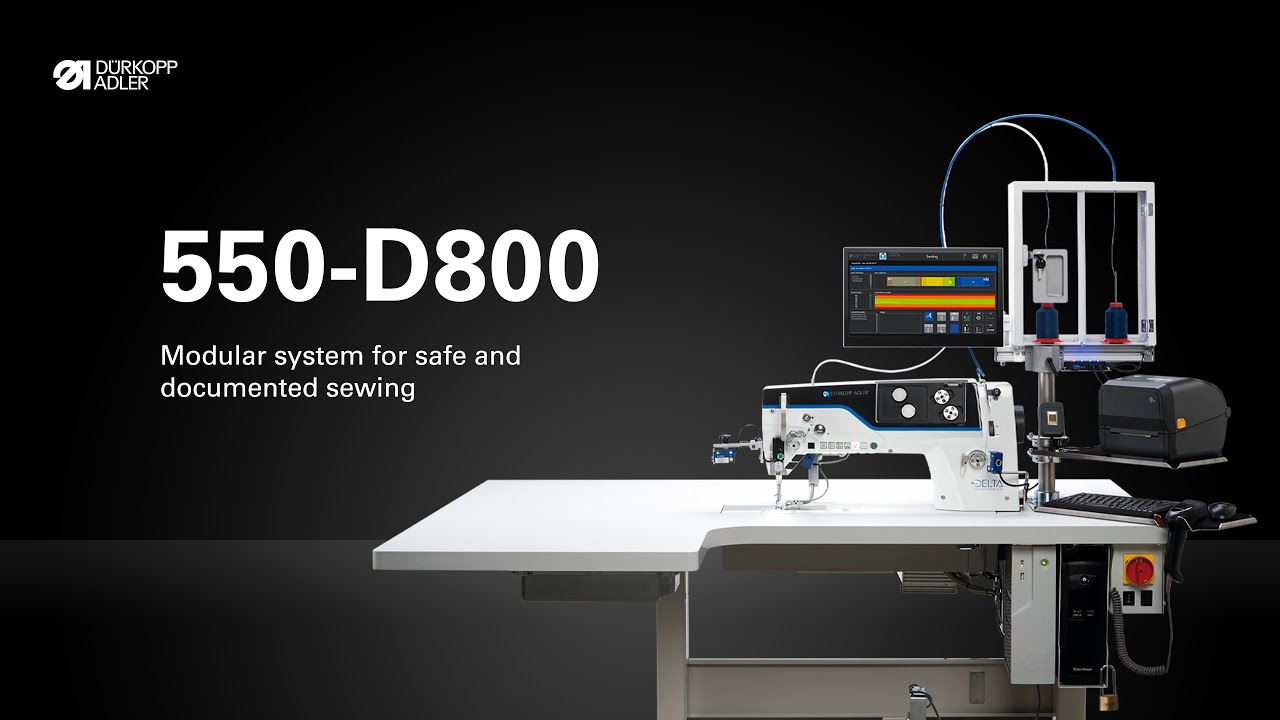 Poka Yoke error prevention systems
The high level of digitalization and the large number of interfaces enable a significant increase in process reliability, quality results and production output through error prevention by use of additional Poka Yoke equipment. Compose your Poka Yoke functionality as you need it for your individual operations.
Prevent errors in your production and identify malfunctions at an early stage.
550-D800 | MODULAR SYSTEM FOR SAFE AND DOCUMENTED SEWING
INNOVATIVE AND FULLY DIGITALIZED WORKSTATIONS BASED ON THE M-TYPE DELTA PLATFORM
The documentation-capable 550-D800 workstations based on the M-TYPE DELTA platform sets new standards for safe and documented sewing. The modular conception allows a specific configuration with regard to the design of the sewing machine head, Poka Yoke applications and flexible interfaces for an easy connection to Industry 4.0 systems - individually adapted to your respective application. The 550-D800 series is an advanced and future oriented sewing system focused on process reliability as well as monitoring and documentation of sewing processes to ensure faster and more effective production processes. Convince yourself!
Discover the difference. Discover DELTA.
Flexible interfaces for a fully digitized sewing system - innovative and future-oriented.
Workstations based on the M-TYPE DELTA platform offer an innovative and fully digitalized sewing system. Equipped with numerous integrated interfaces and the most innovative technologies, it is the perfect platform for the production systems of today and tomorrow.
With integrated interfaces, the 550-D800 workstations can be developed into a fully networked production system using Qondac. The two software modules "Machine Control" and "Guided Working" offer the possibility to collect and evaluate machine data for productivity and quality monitoring, as well as to optimize production processes and train your employees properly.
By means of adaptive interfaces, the 550-D800 workstations can also be connected to an existing production system, so the workstation communicates optimally with your system.
550-D800 - A good investment in the future!