Freeman Schwabe Machinery is recognized globally for their superior industrial die cutting presses for any non-metallic material, manufactured in Cincinnati Ohio, USA.
Made of the finest quality and engineering design, Schwabe die cutting machines are recognized for their premiere durability and dependability, representing the lowest cost of ownership.
Partnering with our clients since 1935, we are dedicated to our clients' success.
Schwabe Machine Press clients include many of the top ranking USA and Global manufacturers in the following industries:
Automotive Interior and Trim/Seat Covers,

Flooring including Carpet Tiles, Luxury Vinyl Tiles & Planks and Floor Mats

Foam Packaging,

Coated Abrasives,

Gaskets, Cellulose Sponge,

Medical Devices

Envelopes / Paper.
SCHWABE USA Model 4PHP (4 Post Hydraulic Press)
​Clamp Feed Design - Ideal for Different Types of Material in Sheets or Rolls
Quick die change pneumatic die rails, with pneumatic center clamp.
​Also ensures the die is secured during operation
Roll Unwind system with guides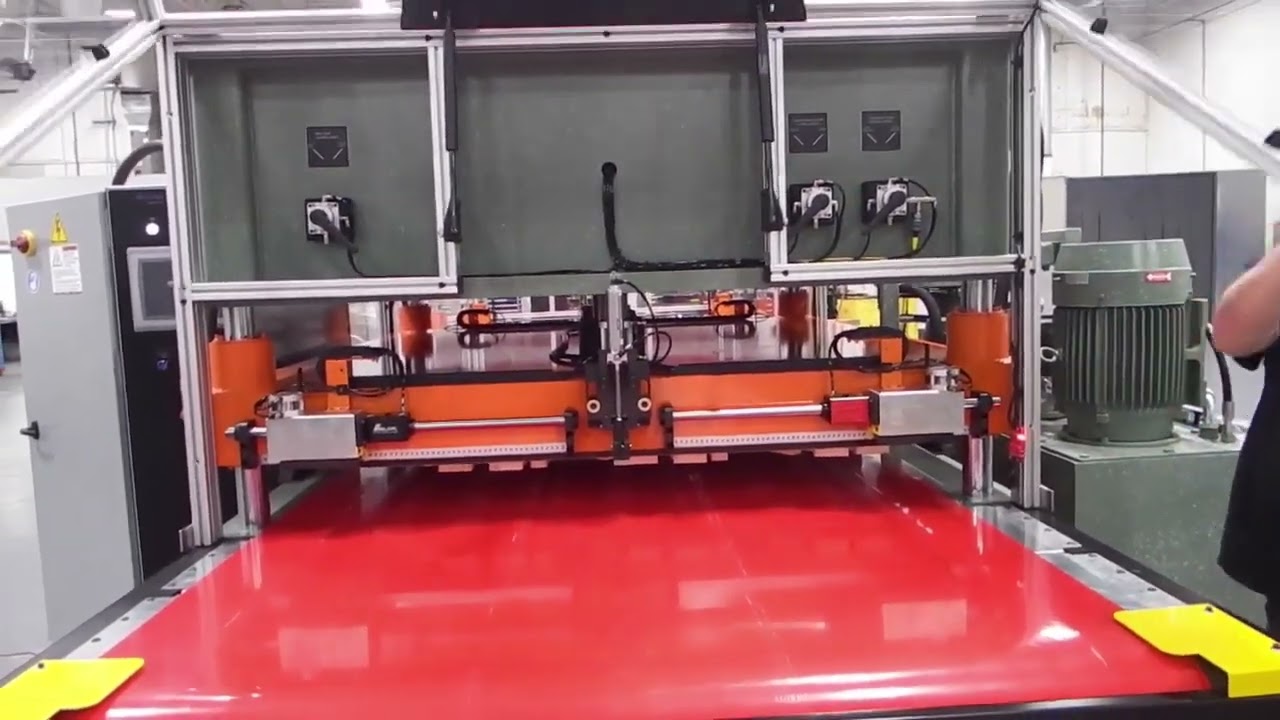 SCHWABE Hydraulic Beam Press Capabilities
Cut Roll or Sheet Goods

Handles Large Die Boards with Large Amounts of Rule

Kiss Cutting Capabilities Through Mechanical Stops

Feed Systems – Roll Feed, Clamp Feed, Single & Dual Sliding Tables,

Manual & Powered Tables, Progressive Die Cutting, Vacuum Die Cutting

Matching deflection between Head and Bed of hydraulic press

Eliminates the need for complex balancing systems.

No more than 5 moving parts in the SR design

No Linkage involvement, means less scheduled maintenance and less spare parts inventory.

Schwabe SR hydraulic system is freestanding for easy access for maintenance.